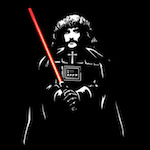 - Sat Jul 07, 2018 9:09 pm
#792612
Hey all
Couple of things for sale:
Bare Knuckle Mule set (4 wire). Very cool PAF style humbuckers. Sandcast Alnico 4 magnets have a nice airy top end and balanced mids.
SOLD
Polytune 2. Uber cool blacklight edition with eye pleasing blue and white lights.
$130
shipped.
Last edited by
Darth Sabbathi
on Mon Jul 09, 2018 11:25 am, edited 1 time in total.