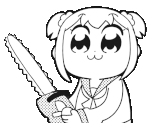 - Tue Jul 03, 2018 7:27 pm
#792052
Molly wrote:And I'm really not worried about how much like the profiled amp it manages to sound. I don't care. If the profiles sound good then who cares if it's an accurate representation?
That's the key part to get lots of mileage out of a modeller. They surely all sound good enough by now, just don't obsess over whether it's 80% or 90% like the real thing so you can get out of the neverending upgrade cycle.
Also don't go totally nuts on controllers or FRFR.
Soldano SLO100 | Wizard Modern Classic
Marshall 2203KK | Krank Rev 50 | Mesa Mark 2A

VHT/Fryette GP3, GPDI & 2902 | Peters FSM/Chimera
Verellen Meatsmoke | Synergy SYN1 | Lee Jackson GP-1000

Soldano 412 | Engl Pro 412 | Orange PPC412
Marshall MF400A | Krank SST412 | Mesa Thiele 112