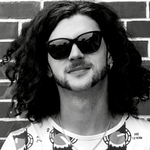 - Sun Jun 24, 2018 9:52 am
#790763
https://www.trademe.co.nz/Members/Listi ... er=3252466
Current shit for sale is:
Cort "powersound" pickup set (HH): $50.
Artec ADL2 delay: $70.
Squier Showmaster floyd: $350.
https://www.trademe.co.nz/Members/Listi ... er=3252466
Trade fodder!
Interested in:
Emgs and associated gubbins,
Hard case for classical guitar,
Hard case for grand concert style acoustic,
Hard case for the dot (!!!),
Something with a fixed bridge

,
Maybe a reverb pedal.
Last edited by
Single coil
on Wed Sep 19, 2018 11:19 am, edited 51 times in total.
Slowy wrote:If I really want to receive a dose of contempt, I can get it much cheaper by trying to be funny to my ex wife.
codedog wrote:Which attenuator did you get? Will it work with the domestic grief?
Terexgeek wrote:[...] it fucks off in a pleasing manner.