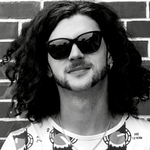 - Sun Jun 24, 2018 9:52 am
#790763
Seems to be a bit of a theme so here we are!
https://www.trademe.co.nz/Members/Listi ... er=3252466
Current shit for sale (18/7/18) is:
1997 Jackson performer - Japanese made, HSS.
$500 with hard case. Make me an offer if you want a bag instead for less.
Old Korean Samick strat - probably early mid 90s. Black with white guard, maple board. Tone pots a little scratchy, sounds remarkably good if a little quiet. Nice neck on it too, and surprisingly stable tuning wise.
$120 with a basic bag.
2007 Epiphone sg - does not feel like an Epiphone. Dark and charming guitar. Sweet and somehow soulful. - $450, comes with a decent enough bag.
Cort "powersound" pickup set (HH):
Out of the cricket bat. Really not my bag. Big and chunky and loud. Rings included. $60 or trade as below.
Fender ashtray bridge: From my tele, a '60s classic model made 2005. $50?
Artec ADL2 delay - Came from Kev on here, think I paid about $75 for it, so we'll go with that.
https://www.trademe.co.nz/Members/Listi ... er=3252466
Trade fodder!
Interested in:
Boss SD1,
Duncan hot rail neck (the ceramic one lol),
Delay with tap tempo - doesn't needa be flash, you know what I'm like!
Last edited by
Single coil
on Wed Jul 18, 2018 9:19 pm, edited 18 times in total.
Slowy wrote:If I really want to receive a dose of contempt, I can get it much cheaper by trying to be funny to my ex wife.
codedog wrote:Which attenuator did you get? Will it work with the domestic grief?
Terexgeek wrote:[...] it fucks off in a pleasing manner.