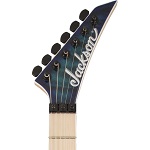 - Tue Jun 19, 2018 2:20 pm
#790010
Looking to sell my Peavey 5150 4x12 Cabinet as I never use it.
It came with my 5150, however I'm using a 2x12 so this has never really been played much.
Great condition, has casters on the bottom for easy moving-around.
Located in West Auckland (Titirangi) and it's very heavy so shipping might be a mission.
After $350. Photos attached.
May consider swaps for other guitar stuff, try me.
Last edited by
jaxman16
on Mon Jul 09, 2018 8:17 am, edited 2 times in total.