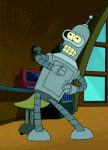 BY
bender
- Wed Jun 13, 2018 8:34 am
- Wed Jun 13, 2018 8:34 am
#788853
I'm doing a bit of gear re-arranging at the moment and am vergrrry tentatively listing this lovely thing for sale:
It's a 2014 Fender Jazzmaster 60s Lacquer model, with a tort guard and original Fender hardshell case.
Photo has a Mastery trem and bridge, but they won't be included in the sale. It'll have the stock trem and a Mustang bridge.
Nitrocellulose lacquer finish
Rosewood fretboard
Fender American Vintage 65 pickups (the same pickups as the AVRI models)
I've also modded the wiring so that both pickups are included in the rhythm circuit and the main circuit is slightly more mellow (1meg resistors wired across the pots to reduce their value- easily reversible).
I also have a set of Jess Louriero 'Jazz' pickups for it along with one of his Telemaster bridge pickups that I could include for a bit extra.
It's in good condition, but has been well played so the finish is a little worn on the neck and around the forearm area on the body, as well as around the upper strap button. Difficult to photograph but it's not as glossy there. Neck feels awesome and is a nice, full C shape.
Asking $1500