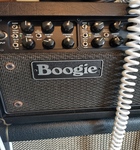 - Tue Jun 12, 2018 12:17 pm
#788712
Have a JVM410h on the way in but I don't actually have a cab

Took it in a trade but I'm just as happy to cash up if possible. AFAIK it's in good working condition and tidy cosmetically. I will check it out best I can; I have a video of it actually being played/switching through the channels, and I can play it into my interface. But if you're after a test drive then bring along a cab.
Looking for around $1500 but would trade for the right combo +/- cash as necessary. Can deliver.
Last edited by
StratMatt
on Thu Jun 21, 2018 7:49 pm, edited 1 time in total.
All rock and roll bands are on the verge of breaking up at all times.