- Tue Jun 05, 2018 10:41 am
#787800
I still have a couple pedals for sale:
G2D Overdrive
- this is a very early one I think - with label stickers. Only issue is the power input didn't work - so i clipped an adapter to the battery clip permanently - no issues. $130 posted. Now on Trademe for $1 reserve,,,,
The
Korg DT10 Tuner
functions fine as a tuner BUT has a major drawback for the way I use it. When the string is in tune, and the pedal is bypassed, you can actually hear the green lights engaging. Slight 'interference' kind of noise, not a major noise, but annoying to me. I like to have the tuner inline so I can use it as a mute as well. This means the slight interference is audible through the amp when I want to be muted. It would be ok if you have the tuner outside your signal chain (so a separate feed off a selector or volume pedal). Cheap at $25 posted.
The other pedals in the picture are already gone.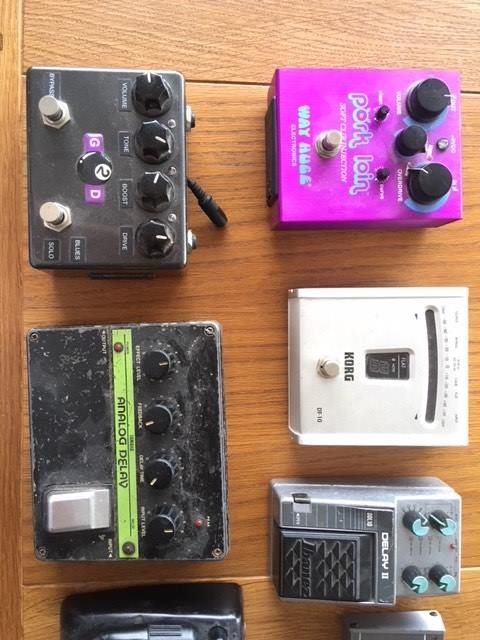 Last edited by
Delayman
on Sun Dec 02, 2018 2:40 pm, edited 4 times in total.
They keep telling me tone is in the fingers, but I have yet to see a "look at my fingers" thread.
Lawrence wrote: Every orchestra that comes thru here is a covers band as are most of the jazz bands...