- Wed May 30, 2018 1:55 pm
#787106
Hi All,
I need to release some funds, so I am selling this one (if this sells I may keep the strat). I have another faded SG which I've decided to keep as it has a monstrous neck which suits my orc hands.
I think there my be some dibs on this (darth?) but it's been a while.
Looking for what I paid for it ($1100) plus maybe $20 shipping.
This is the original sale thread where Grant explains the work done on it:
http://nzguitars.com/forum/viewtopic.php?f=49&t=32388
A photo: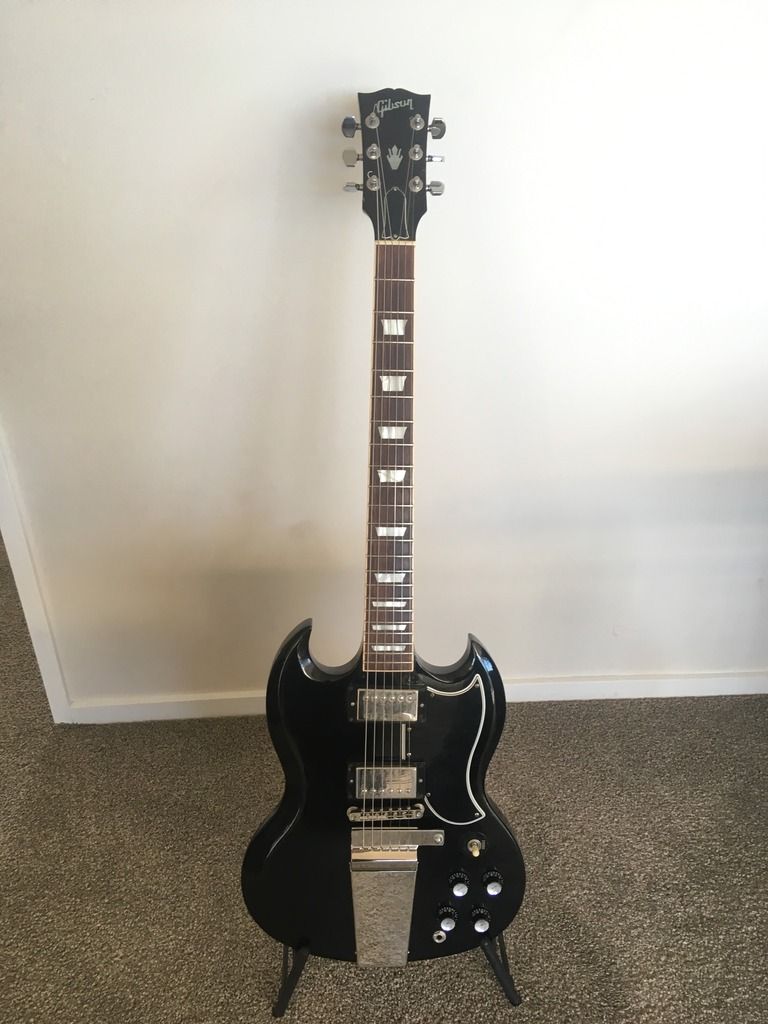 [/img]
And here is a terrible photo with my gear
They keep telling me tone is in the fingers, but I have yet to see a "look at my fingers" thread.
Lawrence wrote: Every orchestra that comes thru here is a covers band as are most of the jazz bands...