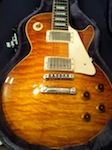 BY
opsguy
- Sun May 27, 2018 7:02 am
- Sun May 27, 2018 7:02 am
#786608
The cleanout continues.
Friedman Runt 20 head with studio slip cover
2 channels, clean with bright switch and BE with boost
Direct out, effects loop, footswitch.
I am keeping my BE100 and the Smallbox 50 so this is surplus.
$1700 pickup Hamilton or Auckland or I will ship for $30.
http://friedmanamplification.com/heads/runt-20-head
Last edited by
opsguy
on Sun Jun 10, 2018 11:00 am, edited 4 times in total.