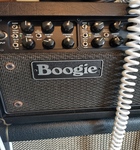 - Tue May 15, 2018 10:19 am
#785166
In Molly-like fashion I've only just aquired this but don't think it's quite for me/I just didn't gel with it/it deserves to get played/whatever other trade me excuse people use now.
Exceptionally well made, can't fault it. The pickups are grunty, great cleans as well as crunch. Push/pull on the tone pot, the piezo bridge is very cool and the trem system is a marvel of engineering. You can bomb the shit out of it and it won't go out of tune or even pop a string out of the nut.
Locking tuners and OSHC.
$2000 firm or trades.
viewtopic.php?f=49&t=34616
All rock and roll bands are on the verge of breaking up at all times.