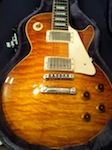 BY
opsguy
- Sat May 12, 2018 10:15 am
- Sat May 12, 2018 10:15 am
#784901
This is a hard one to price. Ebay and Reverb unhelpful although the few they have are very expensive and not as nice. They won't be making any more of these and this is a time capsule. If you want it modified to JM's new specification I can sell you a PRS SE for another $500 and you can swap the necks. I am down to 2 strats, this one and a thin skin 62RI. I think this one goes. Hard choices are being made.
Fender JM Stratocaster in 3 Tone Sunburst. Hard Case, as new with all the unused case candy. $2900.
Last edited by
opsguy
on Sat Jun 09, 2018 2:48 am, edited 2 times in total.