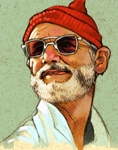 - Wed Apr 04, 2018 1:21 pm
#780828
It seems I never really learn.

I picked this amp up recently after selling my Headrush Pedalboard modeler, yearning a return to tubes and real cabinets.
While it satiates that thirst in spades, I knew as I handed over the cash that it was more amp than I would need and be able to put to good use but couldn't resist the temptation and the price and jumped in. I originally wanted to get a small, very low watt (like 5W or less) lunch box amp or even something like a Fryette GPDI and some pedals which in hindsight should have been the path I chose to pursue.
The reality of my situation is that I don't get a lot of time to practice and certainly not any louder than whisper quiet volumes. So even in its low power mode (around 28W) its still not really practical for me, mostly due to the proximity of my practice "area" to my kids bedrooms and the time at which I am actually free to actually play (once they have gone to sleep). I also don't play gigs and the band I'm in i play acoustic so once again, a stellar piece of kit sits quietly in the corner not getting the use it deserves.
So, here I go again putting said gear on the chopping block in an effort to listen to the voice on the more rational side of my shoulders saying buy an amp that suits your needs at this time. Unfortunately I cant keep this AND buy the more suitable rig. Something has to go. I'm bitter about the situation because I would really like to keep this amp for "when" it becomes more practical for my use. It is such a great sounding, feature rich amp that is/will be impossible to replace at anywhere near the price I am selling it for. These amps retailed for almost $6k when they were sold in NZ and importing one would likely cost a similar amount.
Anyway, most people here will already know Paul Rivera, his history and his amps. Only the highest quality components are used throughout and nothing is done to make the bean counters happy. This is amp engineering at its finest. Akin to Diezel, Bogner and other "booteek" builders.
The main specs are:
Currently running 6L6's but can also run EL34's
Handcrafted by Rivera Research & Development, Sun Vally, Cailifornia, USA
With our development of a new Patent Pending 3 Channel Tri-Tone All-Tube circuit architecture, a player is given a range of incredible sounds. From shimmering and rich clean tones, to screaming high gain leads; impeccable note definition along with massive bottom end crunch tones can be reached. Three preamp Channels, powered with 5 12AX7s, work to establish each with distinctive voicing and levels. 3 Spring-Accutronics Reverb containing dual reverb controls, allows adjustment of different reverb levels for lead and rhythm. Footswitchable Boosts on several channels are featured, as well as an Effects Loop Bypass switch.
Lead/Crunch Channels include 3 bands of interactive passive tone controls. A Pull Scoop switch exists to deepen the midrange notch. For the Rhythm and Blues channel, 3 bands of equalization along with a Pull Bright Switch, and a Midrange Pull Notch switch, give a choice of British/Tweed or American Blackface tones. Also, Channel one features a pull contour for fatter bass.
Focus and Presence controls for the final equalization of the EL-34 (55 Watt has 2 EL-34s, and the 100 Watt has 4 EL-34s) power amp section round out the variables. 6L6GCs may be installed by just adjusting the bias (an internal adjustment). Power and Standby switches are on the front panel as well. All channels, boosts, FX loop and reverbs are midi switchable and programmable with the included Rivera Headmaster Midi pedal (FS-9).
Rear panel features include: Series/Parallel Effects Loop with Level and Blend controls, equalized Recording Output, subwoofer Output (for hooking up to our powered Los Lobottom® Sub 1 or Sub 2 subwoofers), an Impedance Selector with two speaker jacks, High/Low Power Switch, and a Vintage/Triode switch (allows for 100/50/25/12 Watt Output Power selection) and Midi In/Out/Thru and midi channel selector. "
It comes with two Rivera FS9 Head Master Midi Multi-Function Footswitches for controlling Knucklehead head and also external effects.
One of the Headmaster's has an issue with the LED display. Some digits are "missing" but it can still be made out what number is on the display and it doesn't affect the switching functionality.
It's still in excellent condition. Pickup is from Sunnynook, North Shore, Auckland.
Asking price is
$1250
It is an INSANE amount of amp for the money.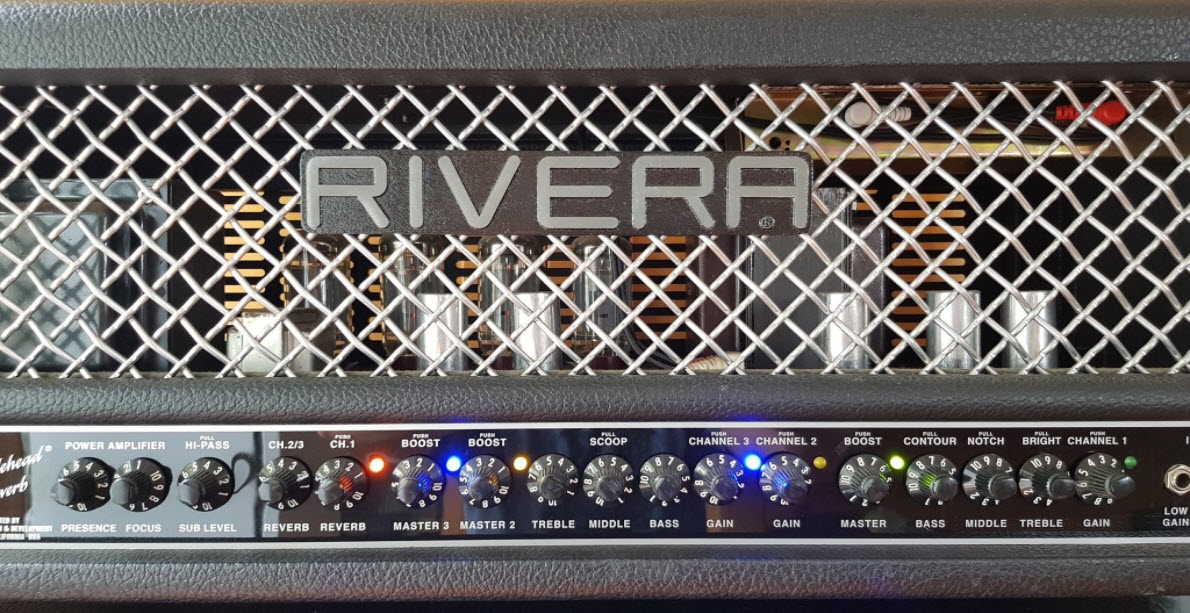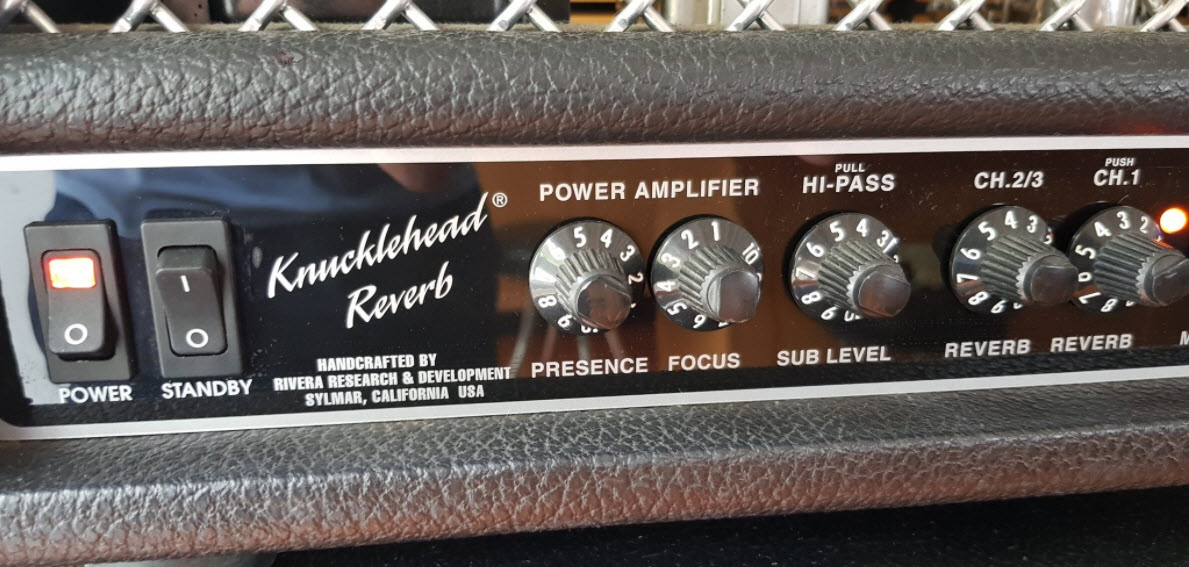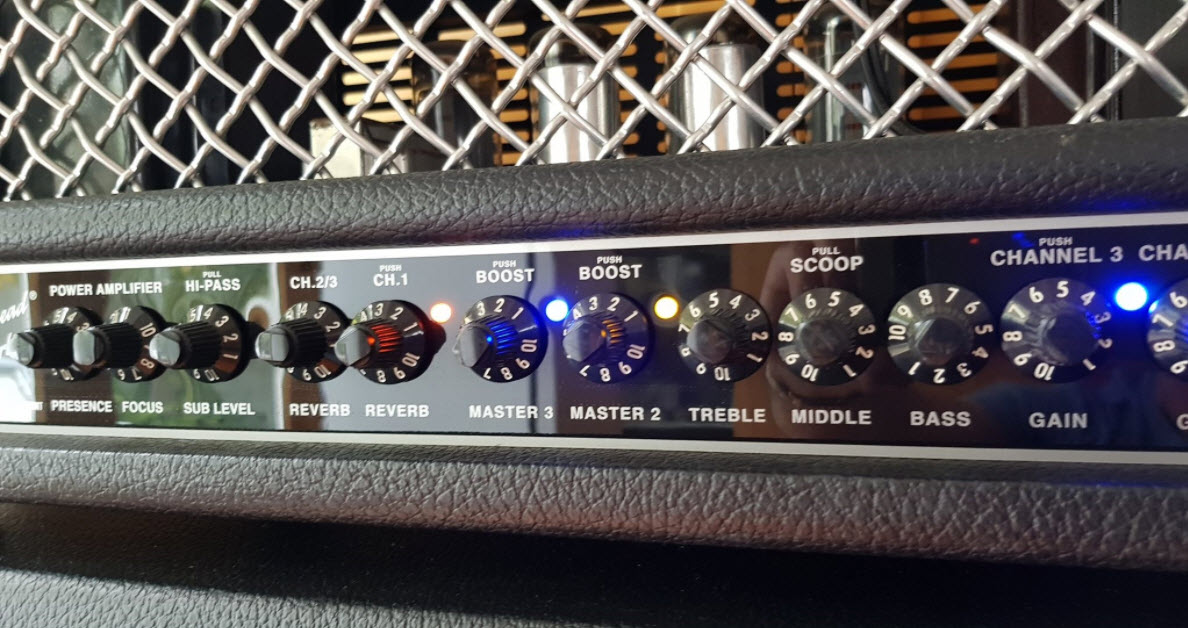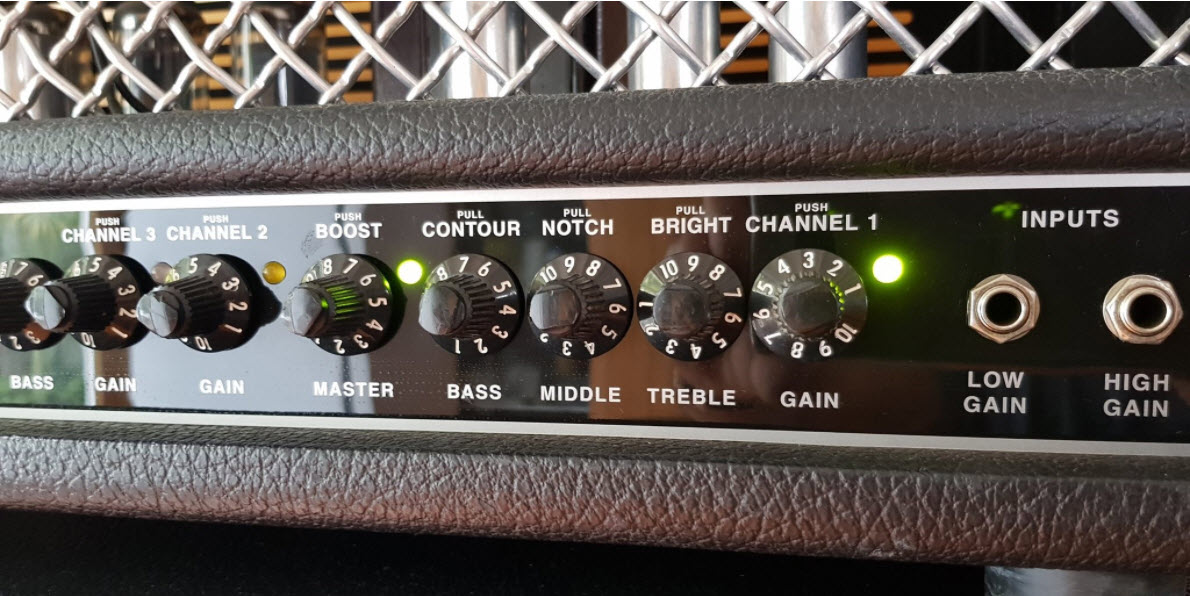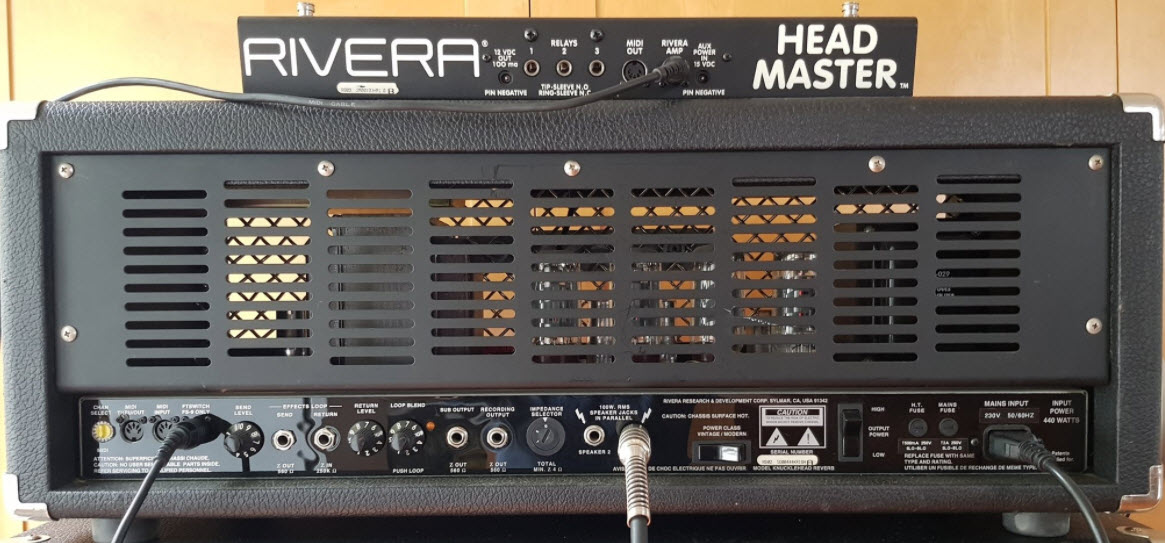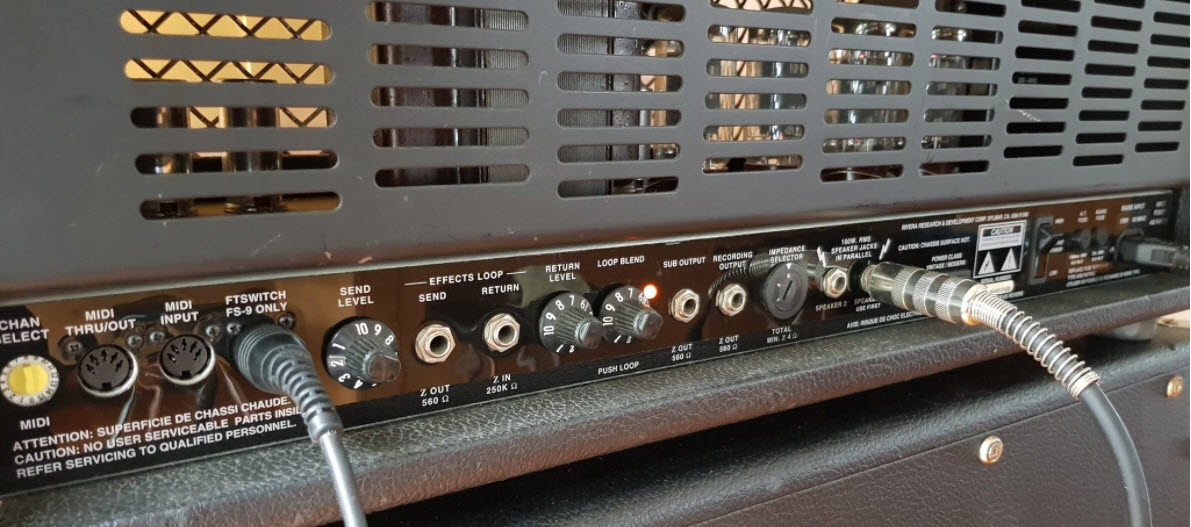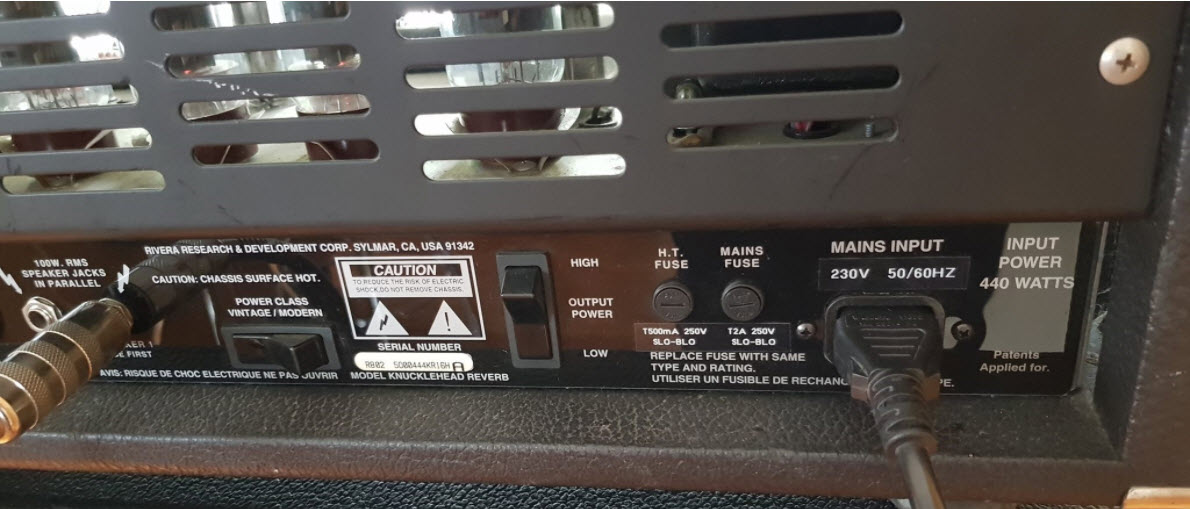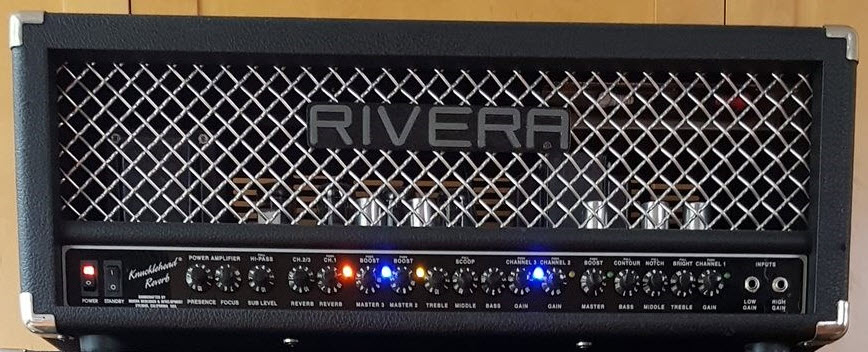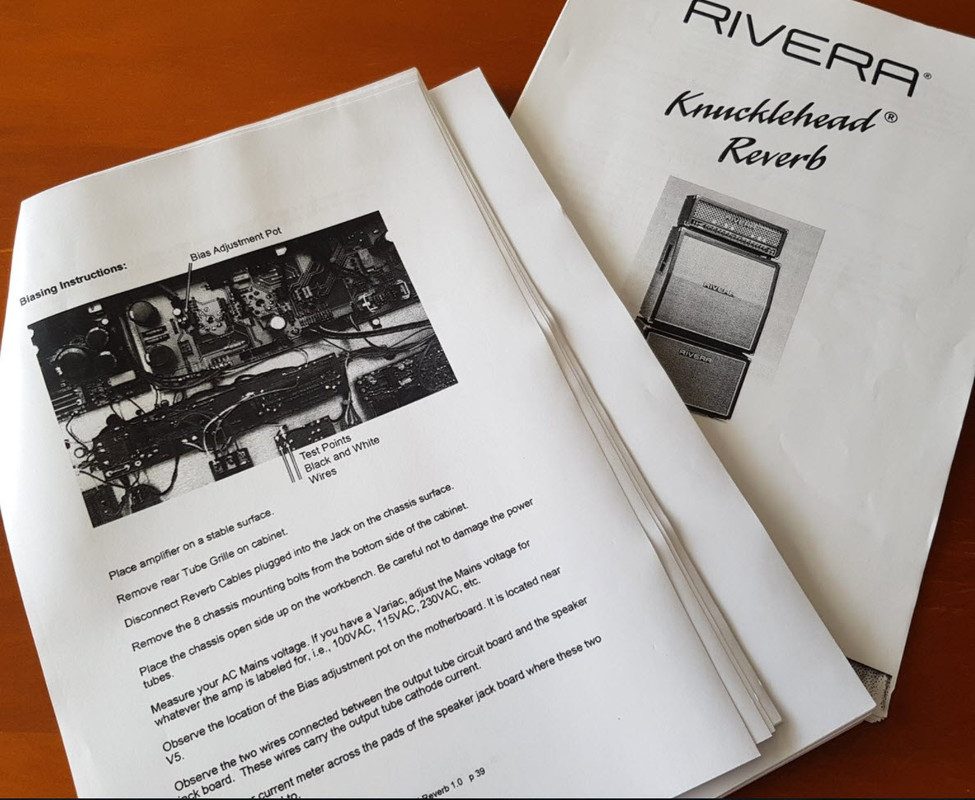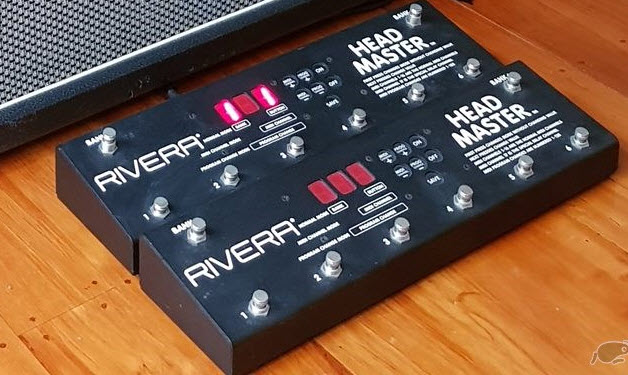 Last edited by
Kloppsta
on Thu Jun 07, 2018 9:42 am, edited 1 time in total.
Little by little, by hook or by crook