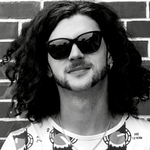 - Mon Mar 26, 2018 11:47 am
#779829
Any interest in the cab that was my vk212?
Seems to work well with various amps. It looks quite humble (I.e it doesn't jump out) but the back has an uncoloured piece of wood wot looks a bit naff (if you like looking at the backs of cabs).

I don't really have a use for it. The bandit and it's 112 is all I need. The cab has been used twice in the past ... since 12/2/18, for about an hour.

$200, collect from Howick. Post at your cost.
Last edited by
Single coil
on Wed Apr 25, 2018 4:18 am, edited 2 times in total.
Slowy wrote:If I really want to receive a dose of contempt, I can get it much cheaper by trying to be funny to my ex wife.
codedog wrote:Which attenuator did you get? Will it work with the domestic grief?
Terexgeek wrote:[...] it fucks off in a pleasing manner.