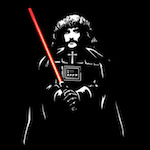 - Sun Mar 11, 2018 8:33 pm
#778258
Anyone want a nice SG? I have a very handsome 2011 Standard Limited for your consideration.
Limited? Yes, limited. Aside from the super cool Aged Cherry finish, the most awesome thing about this is that it has a fat neck! Yep, an SG with a fat neck. Not quite full 50s baseball, but it is decidedly chunky. It also has a baked maple fretboard, which is actually quite cool. This particular one is nice and dark, and feels like ebony. Soundwise it has a bit more spank than rosewood.
I did a bit of messing with it: replaced the PCB wiring with a regular harness, 50s style, and gave it a bone nut. All improvements in my book, but you know, one man's upgrade is another man's butchery.
Pickups are stock 490/498.
Condition is very good overall - couple of chips in the finish, nothing major. The case is a little the worse for wear - it suffered some water damage. Thankfully the guitar was not it at the time. Bit of discolouration on the lining, but otherwise it is solid.
$1250 plus shipping.
More pics here:
https://photos.app.goo.gl/sISgkhvVE76XBZy52
Last edited by
Darth Sabbathi
on Sun Mar 25, 2018 8:28 pm, edited 2 times in total.