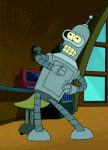 BY
bender
- Sun Mar 11, 2018 11:46 am
- Sun Mar 11, 2018 11:46 am
#778202
This is not really getting any love at the moment and I'm looking to upgrade my Hollowbody so just testing the water to see if anyone is interested.
Very much a players grade vintage instrument, but it's an absolute beast. Lovely big neck, TV Jones Supertrons, Duesenberg trem (because the Burns Trem was utterly unusable) and Tru-arc Aluminium bridge. Wired with a bass cut instead of a standard tone control. It's been refretted beautifully so it's ready to roll. I'd have to check to see what it owes me, but ballpark would be comfortably under $2k.
It's in 'warhorse' condition. The route for the burns trem is covered by a mahogany veneer. Neck and body are structurally sound- no breaks or repairs, just lots of hard-won dings and scrapes.