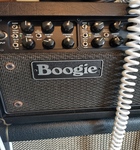 - Mon Feb 12, 2018 7:10 pm
#774734
I foresee GAS on the horizon. Just thought I'd put this out there if anyone's possibly keen. I wouldn't mind a second Axis...
Fantastic guitar, very versatile and expertly crafted by Adrian at Ash Customworks.
Pics here:
https://imgur.com/gallery/84tAV
Also have a nice PRS Singlecut, albeit with some bucklerash

loaded with Rebel Yell pickups. If I can flick them both I'll join the Suhr club if Ed is still selling.
All rock and roll bands are on the verge of breaking up at all times.