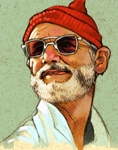 - Wed Jan 10, 2018 7:10 am
#770143
Hi guys, selling my Blue Microphones enCORE 100 dynamic. Its in mint condition and sounds really nice.
I bought it when I was going through a mic craze and found that I would pick it for everything after a/b'ing against my other mics which included SM57, 58 and a Sennheiser e935.
The Blue just sounded more "full" and clear to my ears on my voice and when i used it for recording acoustics etc.
I also liked its feedback rejection from off axis sound sources.
Dont really want to sell this one but since getting my SM7B I am not using this one as much and I am raising funds for a cab.
Here is a link to the details of the mic -
https://www.bluedesigns.com/products/encore-100/
Any takers at $100 + postage? Cheers
Little by little, by hook or by crook