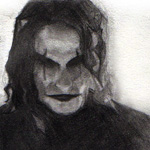 - Mon Jan 08, 2018 9:22 pm
#770018
Upgraded, so surplus to requirements.
Had since this time 2016, been in a Mophie powered battery case and glass screen protector 99% of its life, though it does have some small marks here and there, it's about 95% mint though.
No known issues - will include a slightly worn out charger cable, but don't have wall socket for it sorry.
Looking for $450.
http://www.facebook.com/#!/pages/The-Al ... 895?ref=ts
FYI, I'm NOT Scarecrow101 on Trade Me.... just The_Scarecrow