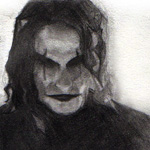 - Wed Dec 20, 2017 9:01 am
#768244
You know the drill, the quality Mesa V30 duo cab, single 8ohm input with dust cover.
Had this a few years, speakers broken in but never thrashed.
Great if you want a big sound with a quad.

All in good shape, minor wear but 9/10 condition. Flogging as i just bought a combo so this is surplus.

Would really prefer pickup but happy to ship at your cost and patience; not likely it will be done until the new year. I'm after $750 for it, really would like to have it gone before Xmas, though I'm happy to entertain part-payments over a few weeks with a deposit.
http://www.facebook.com/#!/pages/The-Al ... 895?ref=ts
FYI, I'm NOT Scarecrow101 on Trade Me.... just The_Scarecrow