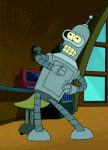 BY
bender
- Sun Dec 17, 2017 8:11 pm
- Sun Dec 17, 2017 8:11 pm
#767954
EDIT: Now Sold
Vox AC15H1TVL (Heritage limited edition Mahogany cab) was $1500
now $1350
Soooo woody:
That's the correct colour:
Raddest serial number ever? I think so!
This is the earlier version of the handwired AC15. Channel one is the EF86 preamp circuit which is raw and raunchy, and channel two is the classic Top-Boost channel. Pentode/Triode switch to switch between 15watts and 7.5watts, and a Vox Celestion Blue speaker for maximum correctness. You can also run an external speaker if you want to. The Mahogany cab is a limited edition with only 400 being produced. This is number 7!
Info and a tone demo here:
http://www.voxshowroom.com/uk/amp/ac15h1tvl.html
I really love these amps (this is the second one I've owned) but I've just bought a Handwired AC30, which is more suitable for the kind of sound I want (clean and punchy) despite weighing more than a collapsing star.
Still available: Hallmark 60 Custom $750 (price dropped)
This is a modern take on a Mosrite. Great sounding and playing guitar in pristine condition. It's a set neck where the Mosrite is a bolt-on. The pickups fall somewhere between a Jazzmaster and a P-90, probably more to the P-90 end of that spectrum. The trem is lovely and smooth and the bridge is really well engineered- you can set the intonation and then lock the saddles down for maximum energy transfer through the bridge. The neck is slimmer than I usually like (as is the Mosrite), but feels fantastic to play. Fit and finish is superb. These are normally $999 US so this is a pretty sweet price.
Comes with a hard case.
More info here:
http://www.hallmarkguitars.com/guitars/60-custom.htm
I'm open to offers or trades, but I'm trying to raise funds for a new thing, so I'd prefer not to trade it for another guitar unless it's a rad Fender offset.
Last edited by
bender
on Mon Mar 19, 2018 4:39 pm, edited 8 times in total.