- Wed Nov 29, 2017 4:15 pm
#766070
I forgot one of the pedals in my pedal clearout. Posting it separately to avoid looking like bumpage on the other thread.
It's a DOD FX80b Compressor.
It's the orange on in this photo.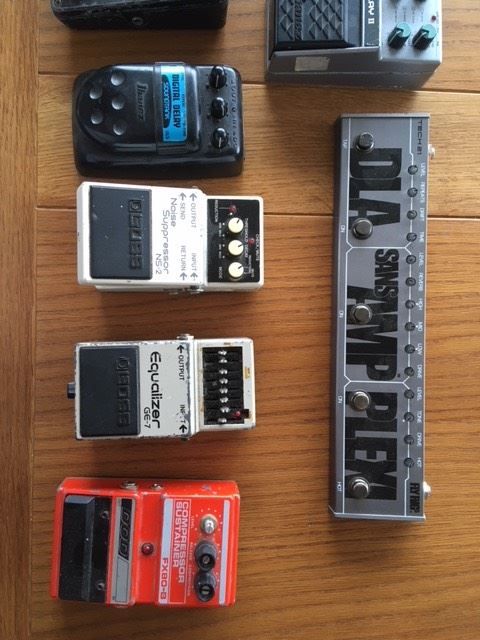 Haven't used it for ages, but works fine. One knob missing, and the others have the little cover off the top missing. Like all of these DOD pedals, the battery cover is missing. It has the odd minijack power input, so I will include an adapter to get from your normal 9v pedal supply.
$50? offers welcome.
Don't forget to look at my Tele auction...
Last edited by
Delayman
on Tue Oct 09, 2018 9:20 am, edited 2 times in total.
They keep telling me tone is in the fingers, but I have yet to see a "look at my fingers" thread.
Lawrence wrote: Every orchestra that comes thru here is a covers band as are most of the jazz bands...