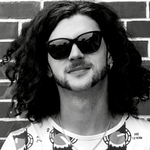 - Thu Nov 23, 2017 10:15 am
#765293
https://www.trademe.co.nz/Browse/Listin ... 1474803293
Asus 15" thing
4gb ram, 2.16ish ghz quad core, 240ish gb hard disk.
The disk in there shat itself a while ago, so I grabbed the first one I could find that'd fit - as a result it's just a little unit.
Yes there's a charger. Yes I've disinfected it with dettol. Yes I'll post it - can't imagine it'll be loads.
Paid 250 6mths ago then replaced the hard disk. Just want it gone.
Last edited by
Single coil
on Wed Dec 06, 2017 3:36 pm, edited 4 times in total.
Slowy wrote:If I really want to receive a dose of contempt, I can get it much cheaper by trying to be funny to my ex wife.
codedog wrote:Which attenuator did you get? Will it work with the domestic grief?
Terexgeek wrote:[...] it fucks off in a pleasing manner.