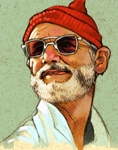 - Wed Nov 15, 2017 7:48 am
#764277
Hi guys,
I have a mint like new (with box, manuals etc) Boss AD-2 Acoustic Preamp that is surplus to requirements as I have worked out a way to achieve the same result using my acoustic through my Headrush pedal board. Was going to hang onto this pedal anyway and use for recording acoustic guitars as it really adds that missing "body" back into the direct sound but going to sell it instead as the money wouldn't hurt

Specs on Boss website -
https://www.boss.info/us/products/ad-2/
YouTube demo -(note that the sound doesn't translate very well on video, its a more apparent thing in the room)
A great tool for all the acoustic players out there that want something very simple to use, with Boss reliability and sound that gives you back that missing "thing" when playing your acoustic into a PA or recording direct etc.
Asking price $150
. It is literally only a couple of weeks old and has been used once! I purchased it before i realized my Headrush could do the same thing using acoustic IR's etc.
Little by little, by hook or by crook