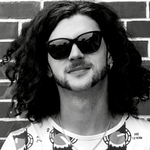 - Tue Nov 14, 2017 5:22 pm
#764223
James's for sale thread.
What do we have here?
LTD viper 400:
https://www.trademe.co.nz/Browse/Listin ... 11&ed=true
Was the top spec model as far as I'm aware. I haven't seen many in shops for years. Dinged up by whoever had it last

$500 for the boys.
Weird fire engine red single HB small body wtf guitar:
https://www.trademe.co.nz/Browse/Listin ... 60&ed=true
For sale on behalf of the local music shop guy.
This guitar is tiny. It is a 25.5" scale but physically it is very little.
Neck is very little but nice and round, given it's relative quality it plays really well, but more importantly it is FUN!
Bonus round: the body is fuckin mdf!

$120.
Peavey VK212 for trade, preferably: https://www.trademe.co.nz/Browse/Listin ... 1500223147
I would like a 112 combo, as long as it's two channel and has an effects loop that plays nice.
Blackstar ht40, dsl40c, blues cube stage, vk112 lol, what've you got?
It wouldn't be fair to list it without a price, so here we are at $600.
For another $50 I'll send it to any Mainfreight depot in the country.
Still misbehaving so basically on a sale hiatus until further notice.
Blackstar LT dist overdrive pedal:
Seriously cool drive pedal. Some nice super light grit all the way to melting twin or super pissed off plexi.
Fortunately it isn't true bypass - it has quite a good buffer in it so it doesn't pop and click when you turn it on and off.
$80
Ashton BA150 bass head:
https://www.trademe.co.nz/Browse/Listin ... 69&ed=true
Onboard eq, super wide range compressor (both switchable),
Pull boost on the tone knob thing
DI out and headphone out (lol)
I would like to trade this for a smallish (~100w) bass combo with onboard compressor (or limiter) and EQ.
Otherwise,
$180
of your finest rupees.
Weird tailpiece fruit salad:
https://www.trademe.co.nz/Browse/Listin ... 1505697962
Dodgy tune o matic bridge (missing retainer spring) + anchors,
old chrome finish stopbar + anchors,
3x unused brass barrel style tele saddles with screws and springs,
$10 LOLOLOL
Do not
hesitate to ask any questions.

Last edited by
Single coil
on Tue Jan 16, 2018 9:03 pm, edited 48 times in total.
Slowy wrote:If I really want to receive a dose of contempt, I can get it much cheaper by trying to be funny to my ex wife.
codedog wrote:Which attenuator did you get? Will it work with the domestic grief?