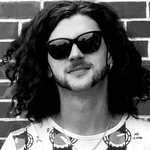 - Tue Nov 14, 2017 5:22 pm
#764223
I want a regular kind of dot (although that epi V is super fuckin tempting) so these have to go if I want it.
The black studio,
https://www.trademe.co.nz/music-instrum ... 343622.htm
Slim body, either big 60s or small 50s neck, plays like a fuckin champ, sounds awesome. I do love it, but as above.
Set up with 11-49 in E flat. It is likely you will have just as much of a hard time putting it down as I have.
... And also, the dot studio:
https://www.trademe.co.nz/Browse/Listin ... 1466321075
The last two dots I had were chinese models (not unlike this one) and neither was quite as good as this one. They had dicky frets, farty pickups, flaws in the finish and so on.
This one has none of those (except marks where noted).
Stellar fucking thing, but I just can't fall in love with it. I like the normal, boring, cherry with ivory binding model more. This one is set up in standard with 10-46.
$400 a piece (no tardme fees for the boys).
Neither has a case or bag - bg will tell you I can pack guitars like a motherfucker.
The case in the build thread the dot is in is a rather ill fit. I suspect it was made for a gretsch style (g6120) or an es137 - something slightly bigger. If you really want it, I'll chuck it in for 50 bucks.
Slowy wrote:[...] If I really want to receive a dose of contempt, I can get it much cheaper by trying to be funny to my ex wife.
codedog wrote:Which attenuator did you get? Will it work with the domestic grief?