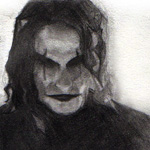 - Fri Nov 10, 2017 9:58 am
#763708
So, I've had to send the family feline in for surgery today due to an infected abscess in the jaw that will require teeth removal.

Cue unexpected cost

- Ibanez AXS32 & hardcase $280
- LTD Viper 400 & softcase $250 [SOLD]
- Blackstar HT 100 Stage 100w 3x channel tube head & 4 button f/s $550 [SOLD]
I'm happy to ship at your cost and risk, would prefer pickup for amp though due to weight.
PM to discuss.
Last edited by
The Scarecrow
on Fri Dec 01, 2017 1:55 pm, edited 4 times in total.
http://www.facebook.com/#!/pages/The-Al ... 895?ref=ts
FYI, I'm NOT Scarecrow101 on Trade Me.... just The_Scarecrow