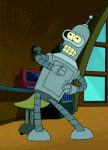 BY
bender
- Thu Nov 09, 2017 4:28 pm
- Thu Nov 09, 2017 4:28 pm
#763626
1967 Corvette which is in structurally sound condition. It's had a fairly thick poly refinish (I'd say quite a while ago) and has a combination of original and replacement parts.
Tuners are original, but slip a bit. I have 2 sets of Wilkinson open-back tuners with butterbean buttons that I may be able to part with (because I couldn't find a 2+4 set).
Pickups are Japanese made HiLo Trons- Neck pickup sounds good, but I don't like the bridge one- it's quite shrill. I think I have a spare Jap Filtertron that I could include- will have to have a dig in my parts drawer.
Bridge is from a Teisco- I can include a stainless steel Gretsch Bar bridge and a temporary base-plate.
Tailpiece is original.
Not sure about electronics, but 2 knobs are original and one is a replacement.
Pick guard is original and has been modified for a neck humbucker.
Frets are like toothpicks but the board is nice and thick.
It had a really weird (and horrible) neck shape, probably out of the factory, which was thick at the nut and thin at the middle, which I had Mr Glynn reshape into a soft V. This required glueing a new strip of Mahogany to the neck in order to give it the correct thickness all the way down. The back of the neck has been lightly shellacked.
My plan was to strip it back and refinish it as a Silver Duke (Like this):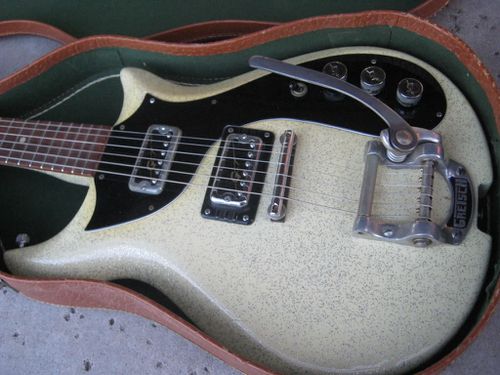 Or even a Princess:
It's definitely got the bones of something really cool, but I just don't have the time to do what needs doing and would end up sinking a whole lot more cash into it. If you've got the skills and inclination for a refinish and refret, it'd be well worth it.
Just want to cut my losses and move on, so I'm open all offers in the ballpark of $1.1k. I'm more likely to accept an offer if quick cash is involved.
$750 - throat slashed, blood everywhere
Note- this has had a headstock break somewhere in its past, but it's structurally sound
Last edited by
bender
on Thu Nov 16, 2017 2:36 pm, edited 2 times in total.