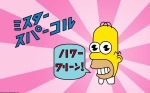 - Tue Oct 31, 2017 1:31 pm
#762666
Might need to clear a couple of things out to make room for the new babies (fender offset babies)
I have a couple of things that are excess to requirement:
1. Gretsch Duo-jet 1997 Japan as per these photos: $2000 firm
viewtopic.php?f=49&t=31776&p=712248&hilit=gretsch+duojet#p712248
2. VOX tony bruno tb35c1. Un-used. Perfect condition. $750
35 watt version of what bender just sold. Bought as it was a good price and i needed a backup. I have since bought a bassman and a showman sooooo pretty flush for amps.