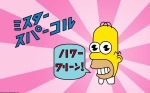 - Mon Nov 06, 2017 3:19 pm
#763320
sunburster wrote:

StrummersOfThunder wrote:

sunburster wrote:Is the Jag still for sale or have you decided to keep it?



haven't had any offers put forward so I'm taking it as a sign that matching headstock offsets should be owned in odd numbers.



Well I did put in an offer...in this thread...but whatever. Anyway, I'd have to sell one of my Jags to pay for it and I love both of them dearly, so it's probably for the best I don't push it any further. Plus after reading that thread about your guitar I'm not totally convinced it isn't a refin, in which case my offer is way too high. Risky business.

You are smart to keep it. Refin or not, if it's a good guitar I don't think I'd sell one of those once I got my mitts on it. Back in the mid-90s in Ohio I used to borrow my friend's all original '62 Jag whenever he'd let me because I thought it was the best guitar I'd ever played. I still think that (and he still has it!). He bought it for $650 in 1995. Ah, those were the days.
Ah yes sorry, I'm trying to do too many things at once at the moment. Effects of temporary living abroad status
Wowsers ...$650!!!

Yeh there is something special about the feel of these ol' guitars for sure.
Sorry, I wasn't sure if that was an offer or a hypothetical.
Clearly subconsciously I don't want to sell it.
He jury is out on refin. A prominent local luthier was pretty sure it was original , but who knows, you may well be right. Either way it must have been done a long long time ago looking at the checking etc...
Looks like you have your fair share of cool offsets. Be good to organise an offset get together some time down the track.
Cheers