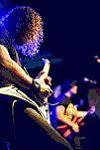 - Thu Oct 12, 2017 10:07 am
#760567
For Sale.
Has been a fantastic little unit and has indiscernable latency due it being firewire.
Volume pots are a little scratchy.
Comes with PCI firewire card if you need it.
Free Shipping.
$190.00
Photos and blurb:
10x6 mobile FireWIre interface with XMAX mic preamps, digital conversion, JetPLL Sync, and more.
The PreSonus FireStudio Mobile Recording System combines the superior analog-circuit design and advanced platform technology of PreSonus' acclaimed FireStudio rackmount interfaces with the ability to run on bus power in field applications. Now you can have enhanced audio performance for music recording and creation anywhere you can lug your laptop.
The FireStudio Mobile is a 10-input, 6-output professional audio recording system that combines 2 PreSonus XMAX Class A microphone preamplifiers; 6 line-level, analog input channels; S/PDIF digital input and output; MIDI I/O; and headphone monitoring with separate gain control. The FireStudio Mobile gives you tons of flexibility and a high input count making it possible to record a whole band.
https://www.soundstore.co.nz/p-1395-presonus-firestudio-mobile-10x6-firewire-recording-interface.aspx