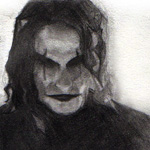 - Wed Oct 11, 2017 12:00 pm
#760448
PM to discuss, or hit me up on Facey if we're pals, or if not - easier to chat via messenger.

2008 Gibson SG GT – Candly apple red with black racing stripes. Rare model they made for only one year. '61 reissue neck profile with a Standard thickness body. Dual truss rod, ebony fingerboard, locking tuners. Neutrik locking jack, balanced tailpiece and coil-tapping for both pickups 496R/498T with push-pull tone pots. Includes Gibson hard case. Couple of paint chips in the body, but overall condition is pretty good. These aren't common, and are very feature-ladden. 2k.

Fender '69 reissue Thinline Telecaster – Mexican made,sunburst with maple neck/board with very round profile. Aftermarket black pick guard. 3 way switch with Seymour Duncans – Hot Strat (neck) and Lil '59 humbucker (bridge). Coil tapping for bridge and middle position available by push-pull tone pot. Vintage bridge/tuners. Super versatile sounds, has a notable paint chip out of it the size of a fingernail on the lower bout near input jack. Includes generic fitted hardcase. 1k.

Blackstar HT Stage 100 – 3 channels, EL34 based ISF feature, classic and modern tone options for the clean, OD 1 & 2 channels. Reverb and 4 button metal footswitch with cable included. Covers all bases bar extreme modern metal, but gets there with a clean boost in front. $800

Mesa Boogie 2x12 – 2x Vintage 30's, 8ohms, the king of small cabs. Includes dust cover. Speakers nicely broken in. $800

Cash please, not keen on trades unless you've got a decent high-gain tube combo.

Auckland pickup only, CBF shipping.
Last edited by
The Scarecrow
on Wed Oct 11, 2017 3:08 pm, edited 1 time in total.
http://www.facebook.com/#!/pages/The-Al ... 895?ref=ts
FYI, I'm NOT Scarecrow101 on Trade Me.... just The_Scarecrow