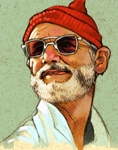 - Mon Oct 09, 2017 10:37 am
#760212
Hey guys,
I have these two Allparts / Fender LIC necks that came off my Radian strats.
They are in like new condition, frets mint etc. Have seen very little play time over the years as just as i got these two strats made by Adrian i also got married, had kids, band stopped etc. so they have just been sitting in their cases for a few years. I have different plans for the strats now so these necks need a new home

I about 95% sure they are these -
https://www.allparts.com/SMNF-C-Replace ... _3477.html
as i remember wanting the "vintage tint" nitro finish and the modern C profile, big frets etc. They are really nice high quality necks. Great for your next project.
With the benefit of Adrian dressing them and he also made some compensated TUSQ nuts for both.
They do have Adrian's "Radian" brand stamp on the headstocks as well as "serial" numbers on the back.
They should fit any standard Fender sized neck pocket

I am after
$260
per neck or
$500
if you would like to buy both. Not looking for any trades thanks

Last edited by
Kloppsta
on Mon Oct 09, 2017 10:56 am, edited 1 time in total.
Little by little, by hook or by crook