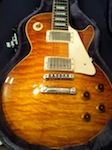 BY
opsguy
- Sun Sep 10, 2017 3:50 pm
- Sun Sep 10, 2017 3:50 pm
#756453
Cleanout time, probably more to come too.
Line 6 Variax Standard (Sunburst) with all the bits and pieces. As new with a shitty gig bag. I haven't the patience for this malarkey. $900
Friedman BEOD as new in box $280
Friedman Sir Compre as new in box $280
Trio Plus $300
Supro 1600 Supreme 1x10 25w with cover (instant Keith Richards) $1400
Taylor 314CE with Taylor hardcase and all case candy. As new. $2000
Vox AC15C1 - as new with cover. $600 pickup only
Ibanez JS2410 as new $2000
Mesa Boogie Mark 5 Head (90w) $2600
Mesa 1x12 widebody Cab, as new: $650
Tom Anderson Classic S in Olympic white with case. as new $2800
2017 Gibson SG, black with hardcase. new condition $1900


pickup Ham or Auckland or I will ship for free at your risk....except for the Vox which is too heavy!
Last edited by
opsguy
on Fri Dec 01, 2017 7:38 am, edited 8 times in total.