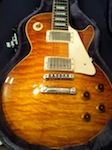 BY
opsguy
- Sun Sep 10, 2017 3:50 pm
- Sun Sep 10, 2017 3:50 pm
#756453
Revised, updated and getting serious about downsizing.
Line 6 Variax Standard (Sunburst) with all the bits and pieces. As new with a shitty gig bag. $800
Friedman BEOD as new in box $240
Friedman Sir Compre as new in box $240
Ditto Looper x2 new in box $200 - sold
TC Electronic Alter Ego 2 new in box $200
Bogner 2x12 Cab (Std size, V30/K100) with cover $700
PRS SE Santana, Excellent condition, $600
PRS SE Tremonti, Excellent condition, $600 - sold
Palmer 1x12 FRFR cab - unpowered. $200
65 Amps 2x12 cab with cover. Speakers: G12H and a Gold $800
65 Amps Ventura Head with cab with studio slip covers. $2300
Duesenberg Starplayer TV, Black, Mint condition. $2500 - sold

pickup Ham or Auckland or I will ship for free at your risk....except for the amps/cabs which are pickup only.
Feel free to make an offer.
Last edited by
opsguy
on Fri Jun 22, 2018 6:32 am, edited 44 times in total.