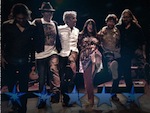 - Tue Aug 01, 2017 5:10 pm
#750633
1993 Ferrari Red SG Special with ebony board.
Acquired from Molly a couple of months back to use for slide, deserves more thorough use as its a very playable, lively guitar. Has 4 frets with dents under the G, don't know if they can be stoned out or need replacing
Available as I bought it without pu's for 800 or with a pair of 57 Classics for a grand.
See Brians auction for pics ( better than I could take )
viewtopic.php?f=49&t=32821
Last edited by
Dharmajester
on Wed Aug 16, 2017 12:10 am, edited 1 time in total.