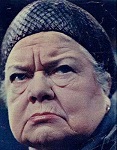 BY
werdna
- Mon Jun 19, 2017 9:32 pm
- Mon Jun 19, 2017 9:32 pm
#744908
The classic 2 x 12 cabinet in excellent condition.

Loaded with v30s.

Tight bass, smooth mids and a harmonically rich top end.

Handles massive overdrive sounds with ease.

You'll know all this already. Somebody come and buy it off me.

$650.
Last edited by
werdna
on Thu Jun 22, 2017 3:33 pm, edited 1 time in total.