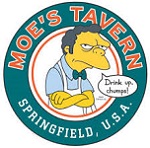 BY
hjelmsk
- Tue May 16, 2017 10:29 pm
- Tue May 16, 2017 10:29 pm
#739468
Hi all - wanting to move on my JMD501, fundraising for another project as usual...
Sales Blurb:
Fantastic Marshall amp for sale - 50W of classic EL34 Marshall tube power combined with a 12AX7 powered digital preamp section.
The JMD:1 series was Marshall's first foray (well after the JMP:1 rack) into digital modelling of their own classic amps, 16 amps are available to choose from.
This amp has fantastic digital FX and is MIDI capable with some good I/O options for recording etc.
This is a 2010 amp and is still working great - comes with the original Footswitch that offers up full control of the amp, I do have to add that the #3 switch is intermittent and does not always work every time it's pressed.
HAVE SINCE FOUND A CHANGE OF FOOTSWITCH CABLE (ANY 1/4" GUITAR CABLE WILL DO) SEEMS TO HAVE SORTED THE ISSUE...
Cosmetic condition is good with the odd mark here and there, the side carry handles are great and make for easier handling-the top handle is a little loose on the RHS but that hasn't bothered me in carrying it around.
A very powerful Marshall amp that has some great sounds available and would be a good asset for anyone wanting to gig or use at home, whatever really.
Got the amp from Christo Rieger earlier this year, he had owned it for quite a while before that I think.
Specs here:
https://marshallamps.com/products/amplifiers/jmd1-series/jmd501/
Photos:
http://s1174.photobucket.com/user/hjelmsk/library/Marshall%20JMD501
Last edited by
hjelmsk
on Sun May 21, 2017 10:03 am, edited 1 time in total.