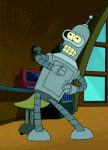 BY
bender
- Fri Apr 14, 2017 9:08 am
- Fri Apr 14, 2017 9:08 am
#734257
Hey all, I'm doing a bit of a revamp of my recording setup, so the following is up for grabs. Trades considered too, but cash is king.
Diamond Memory Lane Analog Delay (v1): Was $400, now

$320
Haven't had this long, but it's not quite versatile enough for what I need (which is a jack of all trades eg Strymon El Cap, Brigadier or even TC Flashback/Alter Ego x4). Easily the best sounding delay I've ever used. Comes in original box with NZ PSU. Selling for what I paid for it, which is a bargain.
Last edited by
bender
on Thu Jun 29, 2017 10:07 am, edited 3 times in total.