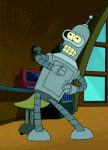 BY
bender
- Fri Apr 14, 2017 9:08 am
- Fri Apr 14, 2017 9:08 am
#734257
Hey all, I'm doing a bit of a revamp of my recording setup, so the following is up for grabs. Trades considered too, but cash is king.
Diamond Memory Lane Analog Delay (v1): $400
Haven't had this long, but it's not quite versatile enough for what I need (which is a jack of all trades eg Strymon El Cap, Brigadier or even TC Flashback/Alter Ego x4). Easily the best sounding delay I've ever used. Comes in original box with NZ PSU. Selling for what I paid for it, which is a bargain.
TC Electronic Hall Of Fame Mini Reverb: $150
Bought this as a backup spring reverb, but have since got a Flint that covers that ground better. Does a great job of a basic spring emulation, not to mention a gazillion other sounds. Think of is as a single Toneprint pedal. Easy to load whatever Toneprint you want via a smartphone. One of the things I like about these pedals (I have the Flashback mini also) is that you can edit your own Toneprint, and assign multiple parameters to each knob (eg I have modulation and feedback on the same control). You can even set it up so that the first half of the control is one setting and the second half is another. Really cool trick.
RME UFX USB/Firewire Audio Interface with remote: $2000
30 Channel audio interface of German awesomeness. 12 analog inputs (including 4 high-end transparent mic preamps), 16 channels of Optical i/o, 2 channels of AES digital i/o, 2 dedicated headphone outs. Powerful software mixer that allows routing pretty much any signal (including software returns) to any output. Class-compliant USB which means you can use it with an iPad and rock solid mac/windows drivers. The converters are absolutely top-notch and have a particularly nice soft limit/saturation built in- if you clip them, they sound great. You can even plug a USB drive into it and record any/all of the inputs without a computer. Comes with ARC remote which turns it into a great monitor controller, including talkback and headphone level control.
I'm looking to upgrade to an Antelope Audio Zen Studio + interface which will set me back a fair whack, but will allow me to be a tad more portable.
API Lunchbox and preamps
Fully loaded 500 series lunchbox, with 2x Hairball Audio Bronze (heavily coloured 70s sadness) preamps, 2x RND (Neve) 511 preamps, and 2x Buzz Audio Elixir preamps. Happy to sell this in bits, but want to shift it all. Flick me a PM if interested. Pics to come.