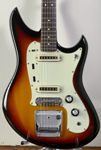 BY
jvpp
- Sun Oct 08, 2017 6:05 pm
- Sun Oct 08, 2017 6:05 pm
#760169
Clanger wrote:Hnnggg. I'm nervous.

Get ya spray cans ready, James (kidding, I like the colour).
I think you did well DS, especially considering the TM special screwing you up...
Is Mr-moo a forumite?
"Starting a new thread with a single Artist's name and a few emo's, is the most mundane activity imaginable, as automatic and unthinking as performing a bodily function."