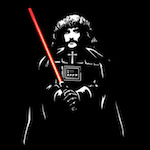 - Wed Jan 25, 2017 7:46 am
#724267
This is painful, but needs must...
Selling my 1964 Gibson SG Special. Beautiful sounding guitar, with original P90s.
A few things to note:
skinny nut width - 1-9/16" I think
refinished - looks awesome, but yeah, not original. Slightly sparkly candy apple red kind of deal
looks like someone strengthened the neck at some point - see pic below. There are actually four little dimples, but it was really hard to capture - you can kind of see one of them on the right hand side.
has a Pigtail adjustable wraparound bridge on it, but original also included.
repro tuners (Gotoh I think)
has had a refret
All up though, it is an incredible machine. Well looked after and recently serviced. Comes with non-original Gibson case (90s brown/pink lined job).
Trade Me shit fight now on...
Last edited by
Darth Sabbathi
on Sun Oct 01, 2017 8:00 pm, edited 10 times in total.