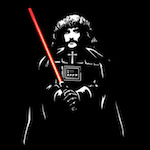 - Thu May 24, 2018 10:32 am
#786303
Hoo boy, this one is hard.

2014 Gibson Custom Shop Les Paul Special (1960 spec). P90s, wraparound bridge, big chunky neck. Surprisingly bright for a solid mahogany guitar. Not too heavy - 7.6 pounds, or around 3.4kg. Has all the 2013/ 2014 Gibson Custom Shop vintage updates including hide glue in the neck joint and vintage correct truss rod without the plastic casing. Long neck tenon. Smells like moonbeams.
Couple of minor mods: RS Guitarworks electronics, Pigtail 1" long steel studs and bushings, and a compensated wrap tailpiece from MojoAxe.
More pics:
https://goo.gl/photos/hhh3MwWxucyJkqhm8
$3000
to you fine people.
Last edited by
Darth Sabbathi
on Sun Jun 10, 2018 10:51 pm, edited 5 times in total.