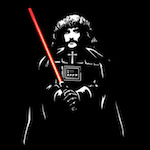 - Tue Aug 25, 2015 10:17 am
#650407
Kris wrote:You dont mention what you are recording-if it is you just doing your own songs a simple 2 channel usb interface will be fine.
Yep, just me messing about. Guitars, bass and maybe some vocals. I think 2 channels will be all I'll need.
My next big question is, what should I use for my guitar sounds? Do I need to get amp modelling software? Can I use my pedal board? Should I try to mic my amp?
And drum sounds. Way back in the days I used to mess about with some looping software and got quite into sampling drum tracks or using samples I found online (the intro to Grease was a particular favourite!) Is this an option? Looks like Reaper has good looping functionality. Alternatively, what are some good drum software options? (Hydrogen looks interesting but possibly not great for Windows...)