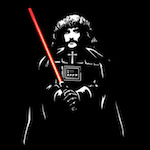 - Mon Aug 24, 2015 6:05 pm
#650276
Ok, I'm really keen to get into some home recording, but I know
nothing
, and what I'm reading on the interweb is making my head spin...

I need some help!
Seems the first things I need are an audio interface and some DAW software. Looks like there are lots of options... I don't need anything flash. Initially, I'm just going to be recording myself, one track at a time. I have a PC with specs that weren't bad 5 years ago, but it is starting to show its age. An upgrade in the reasonably near future is probably on the cards, and I might consider jumping to a Mac. First question, would a Mac be significantly better for this stuff? It would open up Logic as an option, right? How significant is that?
Assuming I stick with PC, which DAW software do people like? I'm kind of drawn to Pro Tools, and repelled at the same time... Pros: I've actually heard of it; Cons: seems awfully pricey. I kind of like the look of the audio interface packages you can get that come bundled with an express version of PT, like the Fast Track solo/duo. But is that just a 'crippleware' version that is going to sucker me into buying PT 11 or 12 before I can think twice?
I'm also looking at interfaces on Trade Me. There is a Sennheiser UR22 with a start price of $100, and a Focusrite Scarlett 2i4 on $1 reserve that is currently up to $51. Are these sound start-up options, and if so, what is a fair used price?
That is about as far as I've got, but any and all advice would be appreciated!!!