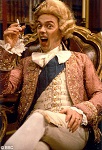 BY
GrantB
- Tue Nov 13, 2018 9:34 am
- Tue Nov 13, 2018 9:34 am
#808024
Some input kindly provided by John.
Some errors possibly? Requires confirmation from Bruce I suspect.
R17-R18 junction to ground.
R7 6K8
C5 47nF
C5 usually 220pF
Just a note, The mains connection must conform to our Electrical regulations
and will need to be tested and certified before powering up and completion.
Also, John suggested John Veldwijk might be able to assist?
https://www.facebook.com/john.veldwijk
"Man is the most insane species. He worships an invisible god and destroys a visible nature. Unaware that this nature he's destroying is this god he's worshipping." - Hubert Reeves