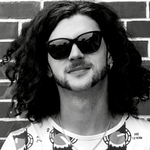 - Sat Jan 06, 2018 8:45 am
#769760
Nah man, flood the page. This is great.

Reckon it's possible to do in black and white (for the colour averse among us)?
Slowy wrote:If I really want to receive a dose of contempt, I can get it much cheaper by trying to be funny to my ex wife.
codedog wrote:Which attenuator did you get? Will it work with the domestic grief?
Terexgeek wrote:[...] it fucks off in a pleasing manner.