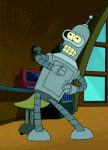 BY
bender
- Tue Aug 08, 2017 6:15 pm
- Tue Aug 08, 2017 6:15 pm
#751737
I've been trying to find a good backup option for my Fender '63 Reverb (which is a 6g15 standalone spring reverb unit) for a while now. I've tried a whole bunch of pedals and none of them quite do what I want them to, so I decided to build one of these excellent Surfy Bear FET reverb kits.
http://www.surfyindustries.com/surfybear-pcb-diy-kit-faceplate
They sell complete spring reverb pedals, tremolo pedals and a DIY kitset version of each. The board comes pre-assembled (it's all SMD so is tiny), and all of the bits you need apart from the chassis, reverb tank and power supply are included.
Here's the board fully assembled and installed in an offset from some cable ducting that I found at work. The FETs are on the back of the board and have adhesive backing so they hold it in place.
I bought an adhesive faceplate with the kit. Looks great!
It normally powers off a standard DC socket, but requires 12v 600mA. I didn't want a wall wart so I'm using this neat little open frame PSU from Meanwell so I can power it off an IEC socket. It's 12v 1.3A.
I've built a little cab for it out of pine. It's the same form factor as the 6g15 cab, but I've made it as small as I could:
For scale.
Gave it a final sand and a couple of coats of tinted varnish today. It's going to look awesome!
I'll hopefully be able to give it a couple more coats and then buff it tomorrow, then I just need to figure out what to do about feet and a handle. I have a tremolo kit too so I might even rehouse it so I can put both in the one enclosure at some point.
It sounds great too. It's a really cost effective way to get a genuine spring reverb for that great surfy drip! I'll try to set up a decent A/B test at some point.
Last edited by
bender
on Thu Aug 10, 2017 8:38 am, edited 1 time in total.