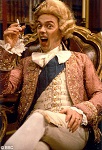 BY
GrantB
- Sat Aug 25, 2018 5:59 pm
- Sat Aug 25, 2018 5:59 pm
#798616
This one was an interesting journey.
It started with Slowy around March. He said someone in a Nth Shore music had heard about a 335 for sale. I rang the store and got a phone number. I rang that and started talking to a guy...eventually we discovered we were close - he lived in Raglan. His friend was ill and was thinking about selling his 335, and some other stuff. His friend was in Hamilton!
I eventually went to meet the guy, Steve, who indeed wasn't well. We talked about the guitar a lot and I did the best I could in terms of an assessment. I made an offer, which wasn't accepted. "Never mind" I thought. Afterwards, I thought I should write him a more formal assessment in case he wants to sell it overseas. I did that, typed it all up and used reference material. I sent it to his mail box and never heard from him.
Last weekend I got a call from the Raglan chap, telling me Steve had passed away. He'd seen the assessment document and was very happy I had done that for his friend and asked me "would I like to buy the guitar"? I left it a few days, but accepted the opportunity.
It needs an original guard and tuners (coming), and obviously the trapeze is gone for a stop tail. I have already done a lot on it - drilled out the Asian studs and tail piece and put in Pigtail inserts with original Gibson 60's studs. The bridge is an original now (was a Schaller). I will find a chrome Gibson tail piece from somewhere. It has some overspray on the neck...they did that in the 70's whenever wood was showing. The stinger may or may not be original...but it's super cool. Wiring, pickups and everything else stock.
Pots read 1966. Reflector knobs do too. Serial points to 1967. So late '66, early '67 is my take. Narrower nut, but I'm less fussy about that these days. Maybe my playing is deteriorating so much it doesn't matter anymore.
TL:DR - I got this cool 1966/67 ES-335 from an estate sale! And I owe Bruce a nice Scotch.
"Man is the most insane species. He worships an invisible god and destroys a visible nature. Unaware that this nature he's destroying is this god he's worshipping." - Hubert Reeves