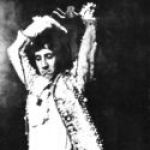 BY
kdawg2a
- Fri Mar 15, 2019 7:51 pm
- Fri Mar 15, 2019 7:51 pm
#821627
Slowy wrote:

kdawg2a wrote:

jeremyb wrote:If you were serious about coming Bruce we could reschedule, would love to meet you!!


Despite 4 absolute fuckwit dregs of humanity, we're actually pretty nice and would love to have you here.


Hmmmm. OLEG? What say you?

And thanks guys, that's humbling.
You'll also get to have another go on the worlds most reliced D-35 so, you know, everyone's a winner.