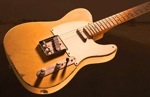 BY
Reg18
- Thu Nov 09, 2017 5:43 pm
- Thu Nov 09, 2017 5:43 pm
#763635
Who is defiantly coming Sat?
I know of 2 who can't make it so far but would be good to know total numbers.

Flux effects have got back to me, he might be able to make it between 1-2pm and I reckon if he makes it we should give him a slot to show us his products and we can possibly try them out as well.
What do you all think?
Last edited by
Reg18
on Thu Nov 09, 2017 6:23 pm, edited 1 time in total.