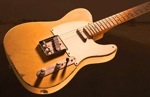 BY
Reg18
- Tue Nov 07, 2017 11:06 am
- Tue Nov 07, 2017 11:06 am
#763355
Might pay to bring a couple of extensions and multi boxes, not sure how many plugs there are.
Will have to keep the main doors closed while we are inside as there are plenty of "New Brighton locals"
That might wonder in otherwise, which means you will have to text me to let you in if your late.
Not sure about putting my cell number up here so if your defiantly coming let me know and I can PM you my number.