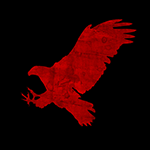 BY
Zaulkin
- Sun Mar 24, 2019 2:50 pm
- Sun Mar 24, 2019 2:50 pm
#822680
codedog wrote:That got me thinking... I know potential buyers low balling is a fairly common thing. Is seller high balling a thing? I meant agreeing on a price then, after a goodly period of broken communication, decided they want more...

Yeah, I know it's not what we're after on this list. Just wondered if it's a thing, and how common compared to its lowering cousin.
That would annoy me somewhat. Something like that could end up in this thread, especially if done when you've taken the time/petrol to pick up the item. If it was sellers remorse via email id probably let it go depending on how miffed I was, but that's me.
Similarly but different, I had a guy once who hit the buy now on my $550 auction, only to turn up and say 'alright, I'll give you $450 for it'. I told him where to go and he produced the full $550... The cheek. Forgotten who it was now though.